Welcome to

BayView Dental Arts
cosmetic dentists in Naples
BayView Dental Arts brings to you the best cosmetic dentist in Naples, Florida, offering a wide array of technologically advanced procedures, from stunning restorations to Invisalign treatment, root canals and cosmetic enhancements.
Your Smile. Our Specialty.
Meet Your Dentist In Naples, FL
Cosmetic Dentistry
Smile With Confidence
Smile Makeover
If you feel self-conscious about your smile, it may be inhibiting your quality of life in more ways than one. A smile makeover with our team of some of the best dentists in Naples. At BayView we can correct discolored, cracked or misshapen teeth, enhancing your self-image while reversing functional flaws. We use the industry's most advanced, cutting edge technology to ensure a vibrant, youthful smile that is pain-free.
Smile Makeover »
Cosmetic Dentistry
Smile With Confidence
Ceramic Veneers
Whether you are seeking to improve the size and shape of your teeth, or simply wish to correct discoloration, dental veneers are among the most popular and successful solutions available. Damaged, chipped or ill-aligned teeth can all be beautifully upgraded with our wafer-thin ceramic veneers for a natural, engaging smile that will skyrocket your self-confidence.
Ceramic Veneers »
Cosmetic Dentistry
Smile With Confidence
Dental Implant Restoration
If your dental implants are no longer functioning properly or have declined in their appearance, our innovative restorations can help revitalize your smile and improve your satisfaction with your image. Dental implant restoration can also enhance your oral health, increase your dental comfort and promote peace of mind.
Dental Implant Restoration »
Patients Testimonials
It is almost impossible to find amazing personal service in today's world... BayView Dental wrote the book! From the moment you enter the doors of the office to the time you leave the experience is flawless!!!! The TEAM, the engagement, the professionalism, the Doctors....I can go on and on. I LOVE to go to the Dentist... who says that???? I am reminded every time I smile… Sher Cananda
Patients Testimonials
BayView Dental Arts is a state of the art dental practice that I highly recommend! The staff is professional and friendly. Dr. Hedgepath is a very skilled and compassionate DMD that has always left me feeling reassured and confident in his ability. He gave me an amazing smile and I couldn't be happier! Corin Susz
Patients Testimonials
I may be a part-time resident of Naples, but I am a full-time patients of Dr. Hedgepath. I have relied on BayView Dental Arts' expertise, care, and cutting-edge technology since 2011. The key to this very successful practice is the incredible team. Dr. Hedgepath is not only an outstanding dentist, he's an artist! His restoration work is truly outstanding. I always appreciate his deliberate and comprehensive explanations about every procedure. And his work has always been pain free! Mr. Seeger
Patients Testimonials
The dental hygienists and assistants are highly skilled - and they always go the extra mile to be kind and reassuring during procedures. The office staff is very professional - friendly, polite, and very knowledgeable about the practice. And you are always welcomed to the office with a smile! I highly recommend BayView Dental Arts, and can honestly say I enjoy my appointments! The team is exceptional in every way - and the view from the dental chair is wonderful! Mrs. Seeger
Patients Testimonials
Every single aspect of my experience with Bay View Dental Arts has been exceptional. From the expertise and care on the part of the Doctors, the follow up, the friendly and professional staff, to the beautiful office, I can't say enough. They make you feel comfortable and like family when you are there, and beyond that, they create beautiful and healthy smiles for their patients. Naples is fortunate to have this resource for excellent dentistry! Brenda O'Connor
Patients Testimonials
My wife Patricia and I had major implant dental work done by Doctor Scherder and two of his professional staff in 2013. We have been very satisfied with the professional restorative dental service provided by Doctor Scherder, and more than six years later we are still delighted with our beautiful smiles! BayView Dental Arts is the "best of the best." This dental office is equipped with the latest state of the art dental technology which is expertly used by highly qualified dental hygienists to keep ones smiles healthy and bright. Bill Parrish
Patients Testimonials
…Another commendable aspect of this dental practice is the genuine, caring and friendly attitudes of the office staff from the moment you walk in the door, you are greeted by name and made to feel special. This warm welcome, coupled with the professional dental services provided by Dr. Scherder and his staff, have earned our trust and respect and resulted in our recommending BayView Dental Arts to our family and friends. Patricia Parrish
Patient Testimonials
"I have been a patient of Dr. Scherder's for over 10 years now, I am so thankful to have Dr. Scherder and his team of skilled professionals available to care for the health and well-being of my entire family! He is a true perfectionist and an artist when it comes to cosmetic and restorative treatment! I highly recommend BayView Dental Arts- this practice is one of a kind!Michelle Coleman
Patient Testimonials
The entire BayView Dental staff is professional, courteous and caring. Their skill, professional demeanor and friendliness obviously reflect the tone of the office. Dr Scherder made me feel I was in competent skilled hands and his meticulous work reflects the same. Thank you for the excellent dental work and kindness you've extended to me over the past years. Jody Lippes
Dental Services
Exceeding Your Expectations
Root Canal Therapy
Dr. Carrigan, our resident root canal veteran is known for his kind, approachable demeanor and for his surprisingly pain-free treatment techniques as a dentist in Naples. Root canal therapy can help heal teeth that have undergone trauma or extensive decay, and can be instrumental in helping to prevent further damage or tooth loss.
Root Canal Therapy»
Dental Services
Exceeding Your Expectations
Endodontic Services
Endodontic dentistry helps to combat diseases that affect the tooth root, nerves and lymphatic tissue of the dental pulp. An endodontist such as our resident root canal authority Dr. Carrigan must undergo rigorous training in order to understand the requirements of this delicate, complex field. This branch of dentistry is ideal for helping to relieve tooth pain caused by injury or infection, and can help prevent tooth loss or extraction.
Endodontic Services»
Dental Services
Exceeding Your Expectations
Dental Hygiene
Practicing optimal dental hygiene is the key to preventing costly dental work down the line. Fortunately, at BayView, our team of Naples, FL, dentists are committed to providing a pain-free, stress-free treatment experience in a luxury, spa-like environment. Our noise-canceling Bose headphones and soothing essential oils make your visit a breeze.
Dental Hygiene»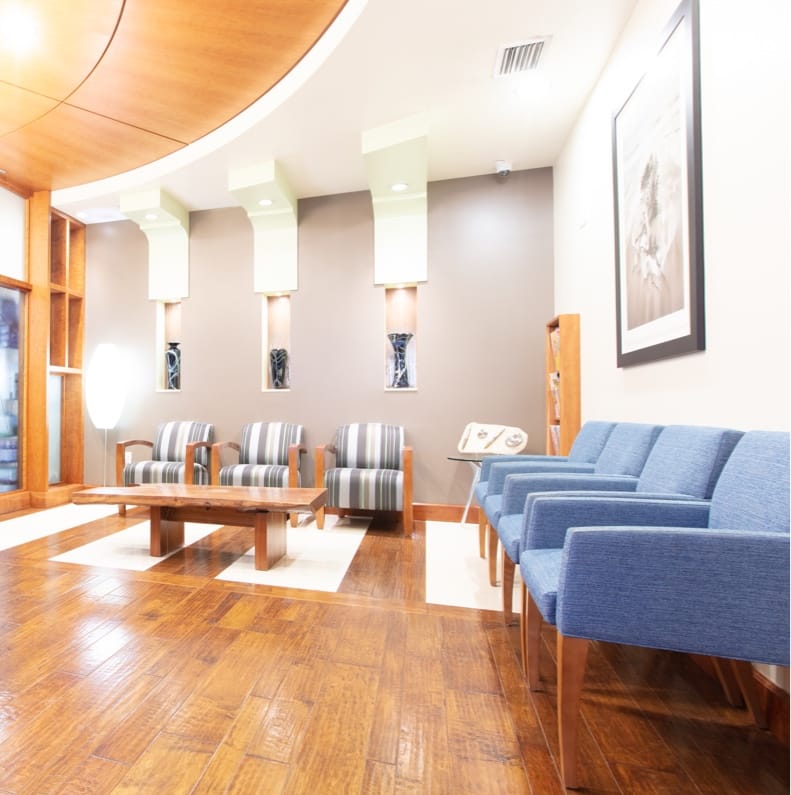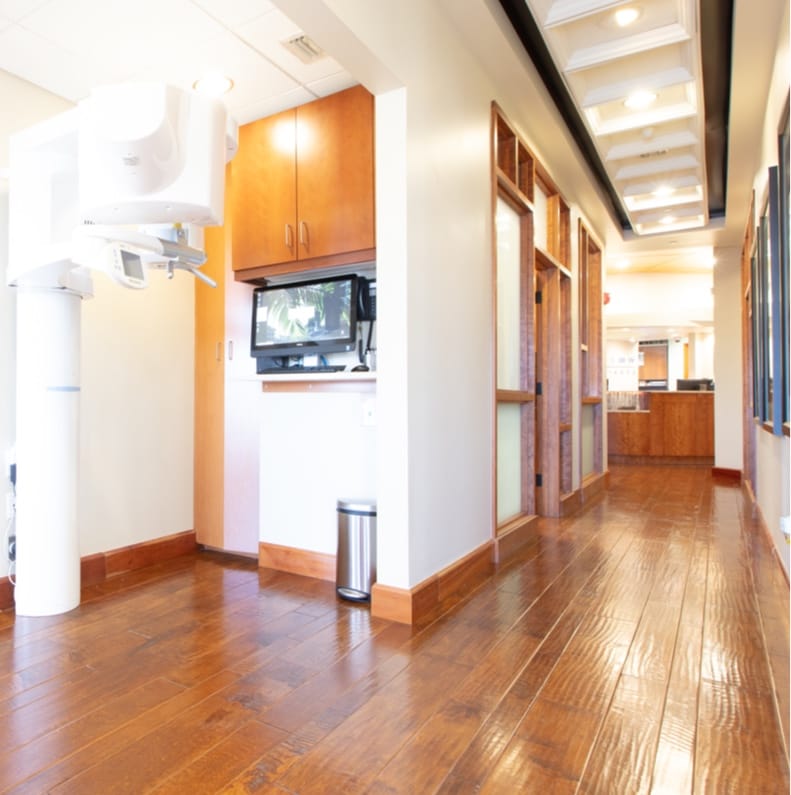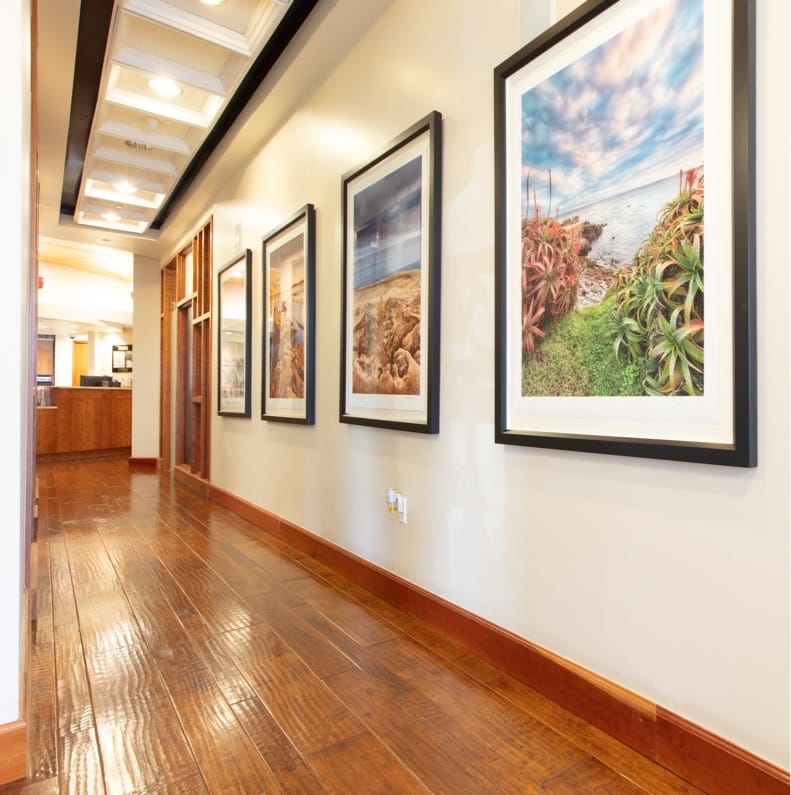 BayView
Dental Arts
Come find out why Naples clients are actually thrilled to visit the dentist!
Take a Journey