COMMOM MISCONCEPTIONS ABOUT INVISALIGN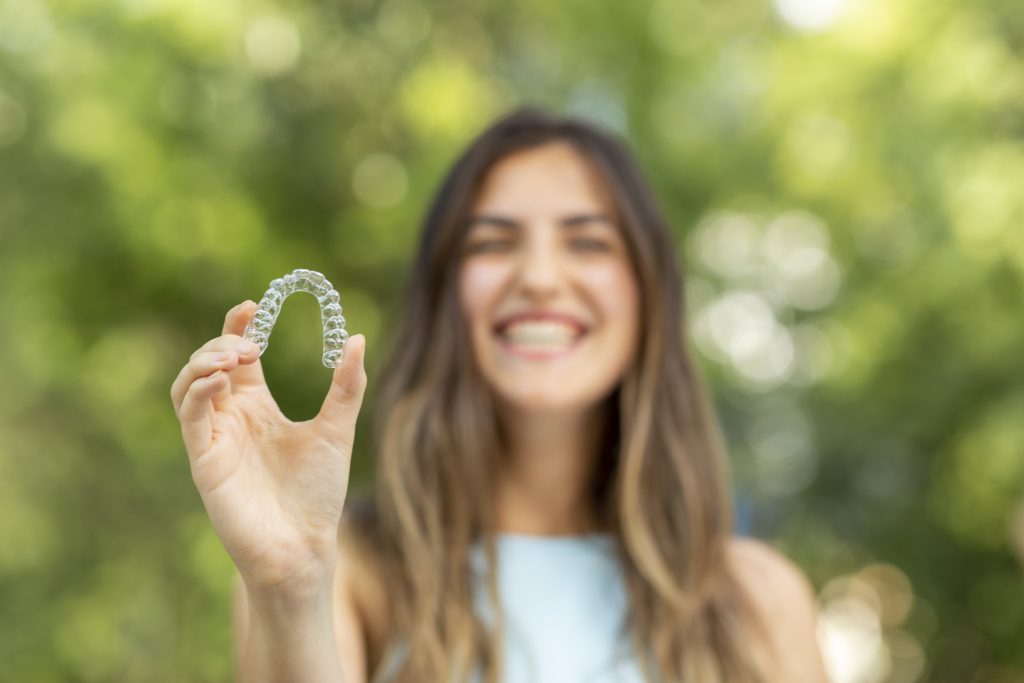 If the idea of wearing traditional metal braces doesn't agree with you, you might consider clear Invisalign straighteners as an excellent alternative. Invisalign requires no wires, headgear, or brackets, making treatment not only more comfortable but more aesthetically appealing. Invisalign braces are as effective as conventional braces; however, many myths floating around might prevent you from taking the next step towards a beautiful smile. Below we will explore some common misconceptions when it comes to Invisalign treatment.
Misconception #1: Invisalign braces are ineffective
FACT: Invisalign braces can produce the same dazzling smiles as traditional braces and may come with several distinct benefits, such as improved oral hygiene. Invisalign can treat overbites, underbites, gapped teeth, overcrowding, crossbites, and more.
Misconception #2: Invisalign is expensive
FACT: Contrary to popular belief, the cost for Invisalign may be even lower than traditional braces. Some clients may need fewer and shorter dental visits, saving them both time and money.
Misconception #3: Invisalign is only for adults
FACT: While it's true that Invisalign is not appropriate for young children, the treatment can be performed on teenagers and young adults, as long as they are willing to wear their devices for the proper amount of time and practice meticulous hygiene.
Misconception #4: Invisalign treatment is not covered by insurance
FACT: Untrue! Any insurance company that covers traditional metal braces will also cover Invisalign. However, you will need to check with your insurance carrier to determine what portion of your treatment will be covered.
Misconception #5: Invisalign takes too long
FACT: With Invisalign, you can have a beautiful, inviting smile within 10-12 months, which is much less time-consuming than other methods. If you follow your orthodontist's instructions and wear your aligners 20-22 hours per day, you will be enjoying straight, healthy teeth in no time at all!
Misconception #6: Invisalign aligners are hard to care for
FACT: Invisalign aligners are removable, making it very easy to brush and floss your teeth as you normally would. To clean your aligners, you'll need to cleanse them with antibacterial soap, rinse gently, and dry.
What is the takeaway?
While you might initially be unfamiliar with Invisalign, once you know the facts, it will be easy to see the tremendous benefits of their technology. Invisalign is more comfortable than conventional solutions, allows for superior dental hygiene, can treat a wide range of dental issues, and most importantly, helps you to feel good about how you look while you are undergoing treatment. With their clear, attractive design, Invisalign aligners are quickly becoming the braces of choice for both teen and adult clients. Call us today at Bayview Dental Arts to discover if Invisalign is right for you!