A BEAUTIFUL SMILE, YOUR HOLIDAY GIFT TO YOURSELF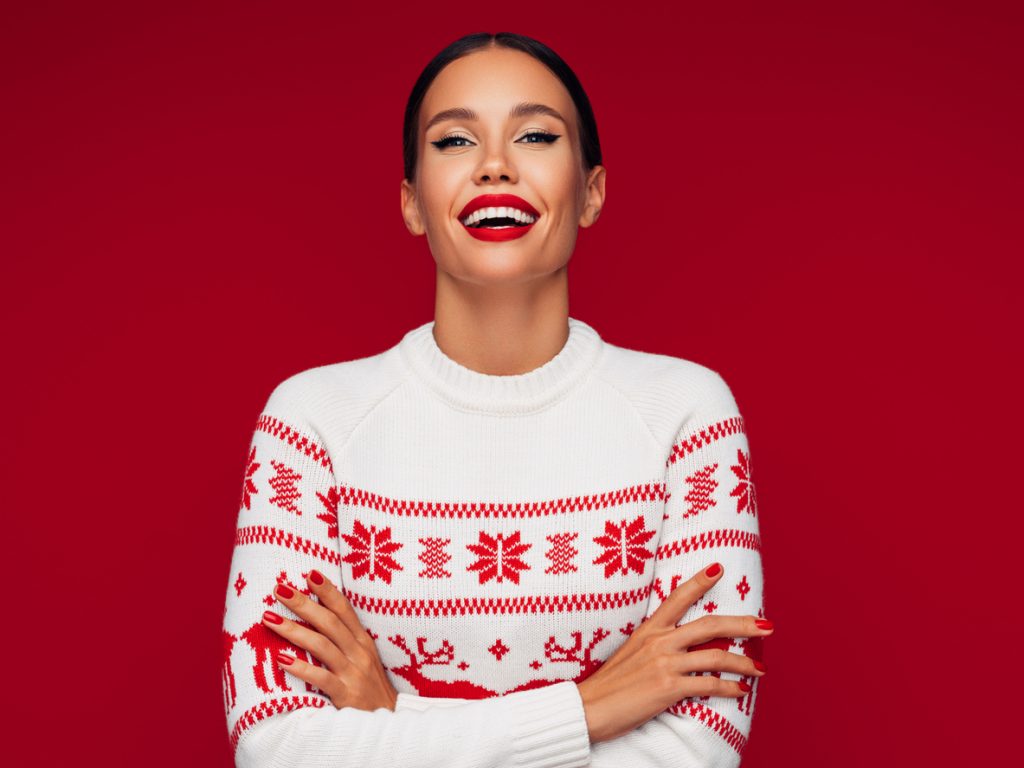 The holiday season has arrived, and while you're buying gifts for friends and family, don't forget to give yourself something special, too. This time of year, with all the gatherings, parties and festivities, if you're unhappy with your smile, you'll be reminded of it all the more when family photos are being taken and friends want to remember your get-togethers with photo after photo.
Imagine that instead of hiding your teeth when someone shouts, "Say cheese!" you could grin wide and show off your beautiful smile. This year, give a gift to yourself that you'll be happy about long after the holiday season comes to a close.
What are some of the most popular procedures to achieve a beautiful smile?
Depending on your personal concerns about your teeth, there are a number of options that may be right for you.
Zoom! Teeth Whitening
Beautiful, white teeth make any smile more attractive and appealing. Bayview Dental Arts offers Zoom! laser whitening, one of our most popular treatments. This simple, safe and effective method of whitening your teeth transforms your looks, provides a boost of confidence, and gives you a more youthful smile–bright white teeth can take years off your appearance.
Ceramic Veneers
Ceramic veneers provide a natural-looking, very long-lasting and beautiful appearance when it comes to an attractive smile. Veneers are thin, shell-like coverings that fit over the front of each tooth. They require a minimal amount of enamel to be removed from your natural teeth, and they provide a safe, effective and outstanding upgrade to your smile. They enhance the shape, the color and the size of your teeth to give you a uniform, white and gorgeous smile.
Dental Bridges
Missing a tooth? Even if you've had perfect oral hygiene your whole life, this common concern can happen. And a missing tooth can cause you to feel embarrassed or self conscious about your smile.
A dental bridge restores your smile by bridging the space left by one or more missing teeth. Dental bridges are made of two crowns for the teeth on either side of the space, and a new, manmade tooth (or teeth) in between. The new tooth or teeth are made of porcelain, gold, alloys or a combination of these materials.
With a dental bridge, you can feel confident again about your full smile.
Dental Crowns
If you have broken teeth, a misshapen tooth, or weak teeth, dental crowns are a safe and effective way to remedy these troubles. Bayview Dental Arts provides ceramic dental crowns to correct your teeth concerns and restore your beautiful smile.
A dental crown is a cap, shaped exactly like a tooth, that fits completely over your tooth. Dental crowns enhance your smile by reshaping the appearance of a discolored or damaged tooth, and by restoring broken teeth. You can smile freely again with the help of dental crowns.
Bayview Dental Arts
At Bayview, we offer the latest, most technologically advanced procedures and treatments, from stunning restorations to cosmetic enhancements. Enjoy your experience at our luxurious, patient-centered practice. Relax as your smile is transformed, surrounded by soothing amenities, customized music options and healing essential oils. We are committed to excellence, and we make your experience, comfort and stellar results our very highest priority.