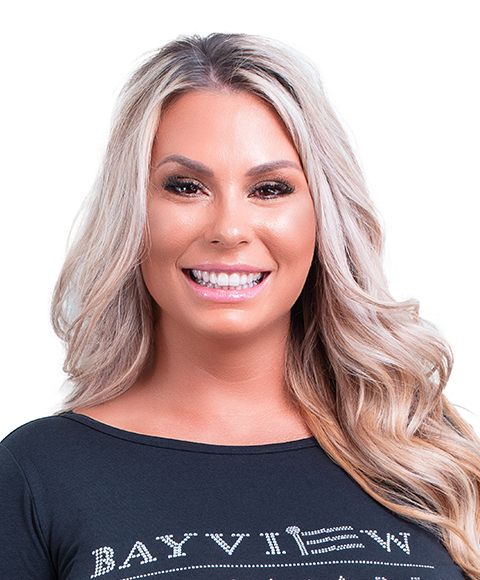 Brittany Lynn
Practice Manager
With over a decade of experience in all aspects of dentistry, Brittany's clinical and administrative skills are essential to Drs. Scherder, Hedgepath and Carrigan's thriving state of the art Dental facility serving the Naples area. She is an instrumental part of this successful and well-respected practice.  
 Brittany works closely with our patients to ensure they understand their dental needs, achieve optimal dental health, and maintain a beautiful smile! Her knowledge and exceptional drive for professionalism are always present when you meet her.  
Brittany sets the foundation to provide exceptional patient care in the practice by skillfully selecting a strong team of individuals to lead. Implementing the use of the latest technologies in the industry and promoting constant change to improve and better herself and her staff. She devotes an incredible amount of time, energy, and soul to ensuring that BayView Dental Arts maintains its reputation in the community and continues to provide extraordinary care.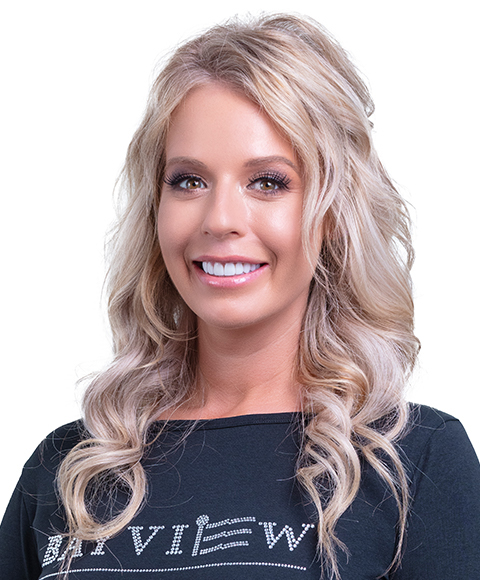 Carrie Ann
Financial Specialist
Carrie has dedicated nearly 10 years to providing the patients of BayView Dental Arts with unparalleled care! Patients love Carrie's enthusiasm and appreciate her extensive knowledge in dental administration. As our Financial Specialist, her goal is to ensure that all of our patients understand their financial options and obligations when presented with their individual treatment proposal. 
Carrie is an invaluable member of our team; she is focused on helping our patients achieve a picture-perfect smile (which she has). Her experience at BayView Dental Arts gives her the unique ability to be exceptionally kind and accommodating when scheduling appointments. When answering our phone lines, patients immediately notice her calming demeanor and positive attitude. Not only is she positive with our patients, but she also an incredible source of positivity and inspiration within the practice!  
Alexus Shannon
Insurance Specialist
Alexus is originally from Cape Coral, FL and has lived in Cape Coral, Florida for 20 years. She has always taken an interest in dentistry and has just over 3 years of dental experience. Alexus completed her Certification for Dental Assisting in 2017 but quickly realized that she preferred the administrative aspects of the Dental Field.
As our Insurance Specialist, Alexus loves helping patients coordinate and better understand their dental insurance benefits. Alexus ensures that our patients are reimbursed accordingly by their insurance providers for treatment completed at our practice. Our patients appreciate her efficient and prompt assistance with their insurance and scheduling needs!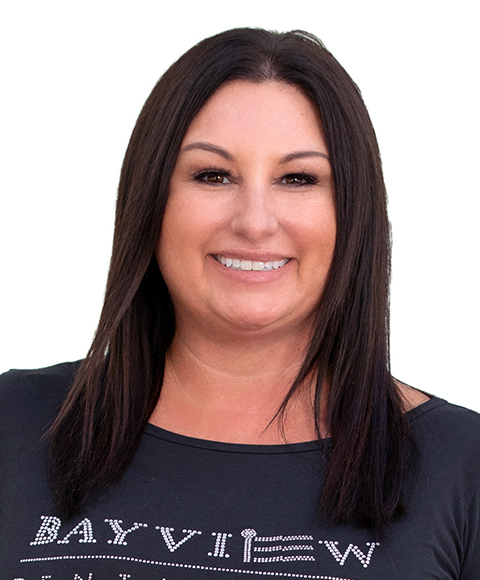 Amanda Marie
Patient Coordinator
Amanda Jarbo was born in Toronto, Canada but moved to Naples, Florida when she was just five years old and considers herself a true Neapolitan!
She first became involved in the dental field over 20 years ago. As a Patient Coordinator, she thrives at check-out and loves helping our patients get out of the office in a timely manner! She enjoys bringing a warm and friendly presence to our front desk each and every day!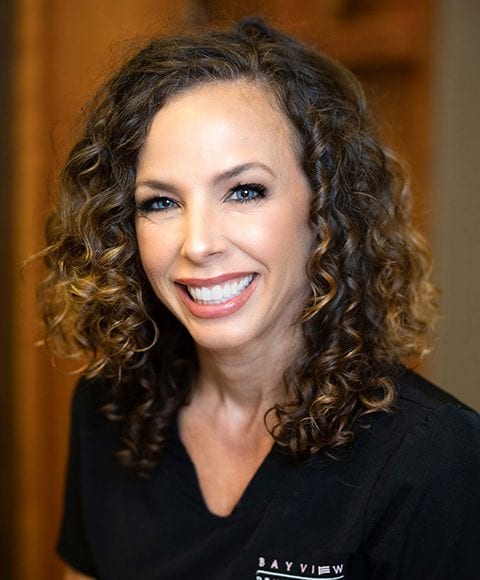 Maria Carmen
Dental Assistant
Maria was born and raised in Naples, FL and has been an active part of the dental field for over two decades! She began her dental career over 27 years ago with Dr. Allen Skinner, A graduate of Georgetown University School of Dentistry and her uncle. Working as a Dental Assistant with her uncle, she quickly became passionate about all clinical aspects of the dental field!
Maria is extremely devoted to providing exceptional dental assisting techniques while working with our doctors to ensure patient confidence and comfort! She has superior knowledge of procedures and experience in assisting to ensure the highest level of patient care possible. She strives to be surrounded by like-minded team members who also provide outstanding dental care. Her contagious smile and understanding nature make it easy for patients to feel at ease. 
Experience & Education
27 years of direct chair-side Dental Assisting
Associates in Biology- Collin County Community College
CEREC Advanced Training- Scottsdale Institute
Nitrous Oxide Monitoring- Baylor Dental School
Advanced Orthodontic Training with Invisalign & Sure Smile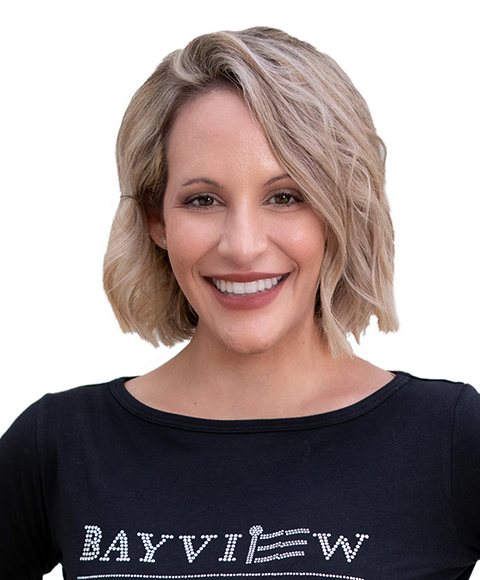 Ashley Marie
Lead Dental Assistant
Ashley is a native to Naples, Florida! She began her career in the dental field in 2005 when she received her Expanded Functions Dental Assisting Certification. Her extensive knowledge and experience in dentistry plays a vital role in our back office!
As our Lead Dental Assistant, Ashley is competent and dependable when reviewing treatment proposals and explaining dental procedures to our patients. She has assisted in General and Prosthodontic procedures with Dr. Robert Hedgepath since 2012, ensuring our patients are comfortable from their initial visit through both simple and complex restorative cases. 
Ashley's dedication to superior patient care is evident and her hardworking and straight forward nature leaves both patients and her fellow team members at ease! Ashley does an amazing job assisting Dr. Hedgepath chair-side while heavily contributing to back office management. Her high level of organization and efficiency ensures proper training for all staff and encourages strong teamwork!
Experience & Education
Over 15 years of direct chair-side Dental Assisting
Expanded Functions Dental Assistant Certification
Dental Radiology Certification
CEREC Advanced Training- Scottsdale Institute
Advanced Orthodontic Training with Invisalign & Sure Smile
Facial Rejuvenation Training for Injectables- Assisting in both Botox and Juvéderm procedures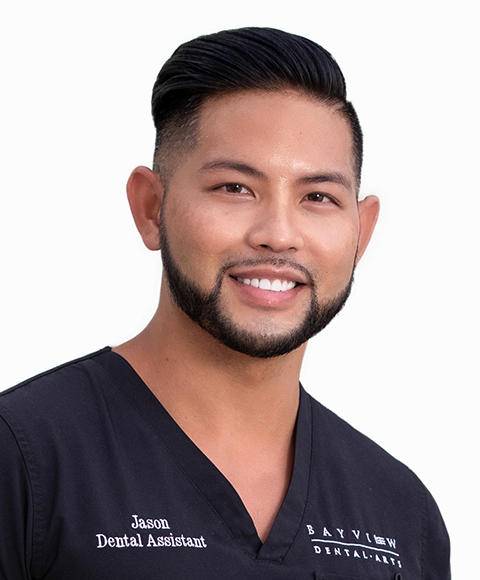 Jason
Dental Assistant
Originally from San Jose, California, Jason and his family relocated to Naples, Florida 5 years ago! He attended San Jose City College and graduated with his Associates in Science as a Certified Dental Assistant in 2005.
Jason immediately began pursuing his love of dentistry in 2005 as a Dental Assistant! He chose a career in the Dental field because of his passion for overall heath and feels very strongly about the connection between oral health and general well-being!
Jason enjoys connecting with our patients and loves working at Bayview Dental Arts! He appreciates the constant opportunity to expand his knowledge and abilities through the use of advanced technology and state of the art equipment.
Experience & Education
15 years of direct chair-side Dental Assisting
Associates in Science- San Jose Community College
Dental Radiology Certification
CEREC Advanced Training
Advanced Orthodontic Training with Invisalign & Sure Smile
Alyson Renee
Dental Assistant
Alyson is originally from Illinois, but has lived in several states such as Wyoming and Texas prior to relocating with her family to Naples, Florida. Alyson began her career in Dental Assisting over 13 years ago as an Orthodontic Assistant. Alyson fell in love with dentistry and the opportunity to help patients improve their oral health!
Alyson received her Dental Assisting Certification in 2007 shortly after realizing her passion. She has thoroughly enjoyed the Dental Field and has never looked back! Alyson has experience assisting in an array of Dental Specialties including Orthodontic, Prosthodontic, General, and Endodontic procedures.
As our primary Endodontic Assistant, Alyson takes great pleasure in assisting Dr. Patrick Carrigan to alleviate patients of pain and discomfort through Root Canal Therapy and looks forward to caring for the patients of BayView Dental Arts for years to come!
Experience & Education
Over 13 years of direct chair-side Dental Assisting
Specializing in Endodontic chair-side Assistance
Dental Radiology Certification
Advanced 3-Shape Digital Training
Carina Maribel
Dental Assistant
Born in Guatemala, Carina relocated at a very young age to Bonita Springs, Florida and spent the majority of her life being raised here in the United States!
In May of 2019 she completed her Dental Assisting Certification at Lorenzo Walker Technical College in Naples and is currently the head of the sterilization and inventory program at BayView Dental Arts.
As a Sterilization Technician, Carina in thorough and attentive to detail. She ensures the health and safety of our patients and staff by maintaining a sterile environment for our providers! Our staff especially appreciates her help and efficiency when preparing rooms and setting up all necessary equipment for upcoming procedures!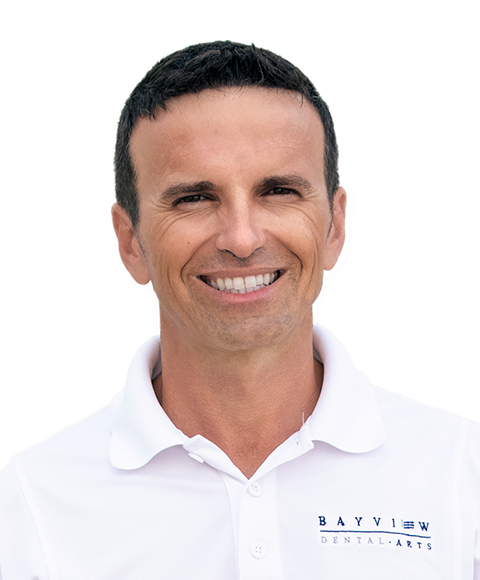 Sev
Valet Attendant
Sev has been a part of the BayView Dental Arts team for over 7 years! He has developed relationships with many of our patients over the past several years who know him by name and feel confident that their vehicle will be well cared for during their dental visit. His presence is vital to the ease of our patient experience!